Custom mandolins, bouzoukis, ukeleles, dulcimers, lap steel guitars...
Andy has produced a significant number of folk and bluegrass instruments, both electric and acoustic. Typically customers have quite specific requirements which can easily be accomodated. If you are considering having something other than a guitar built, please contact Andy to see what is possible.
Mandolins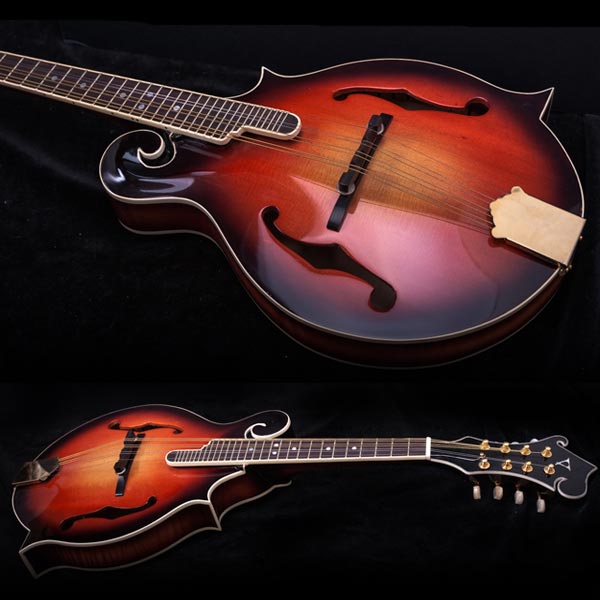 This tradition F-type mandolin has a maple body and neck, with ebony fret board. Two were made at the same time, one in Tobacco Sunburst, as seen here, another in Cherry Sunburst.
---
Ukeleles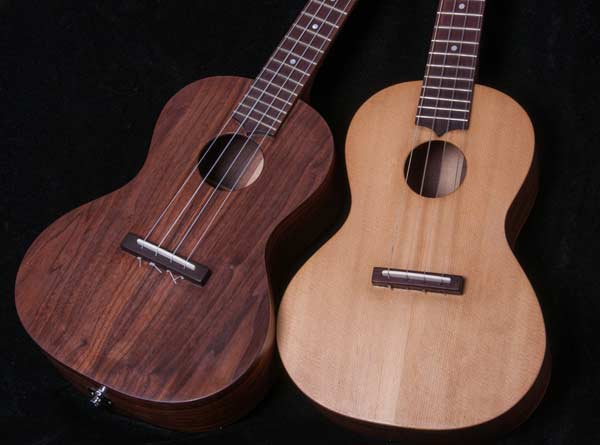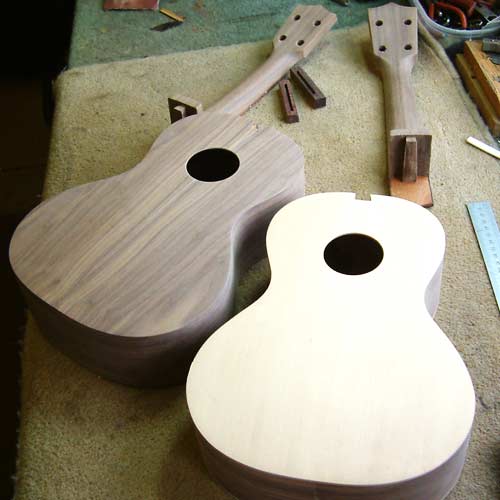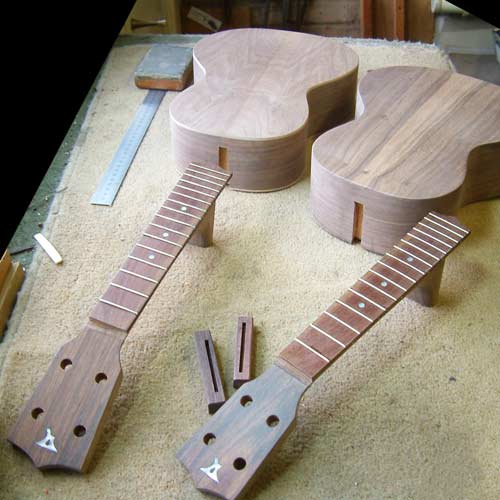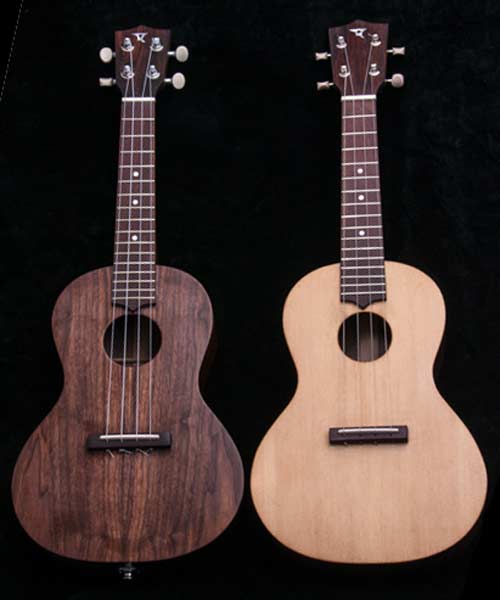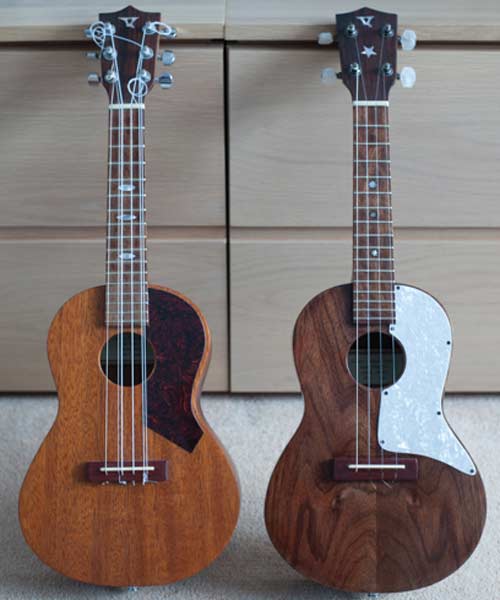 ---
Dulcimer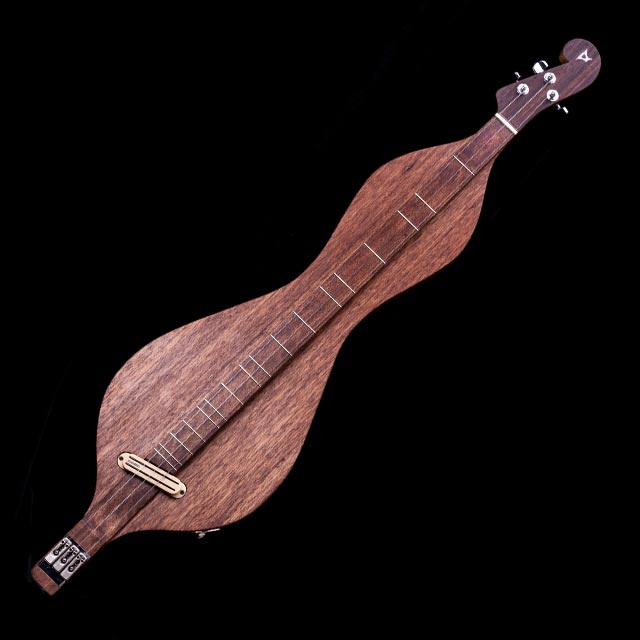 This dulcimer was made for Dan Evans, based around his design. Constructed of mahogany and rosewood, with a Dimarzio DP186 Cruiser pick up and piezo bridge saddles. Each output is passive.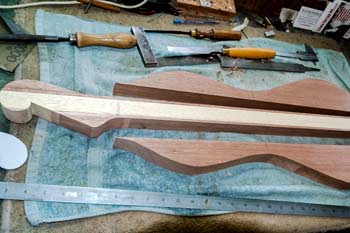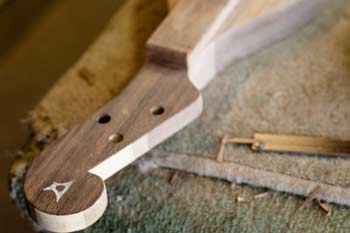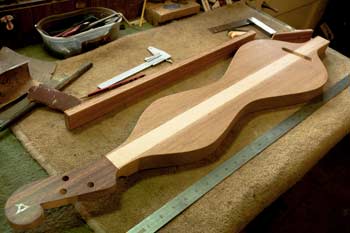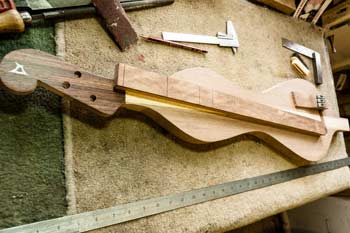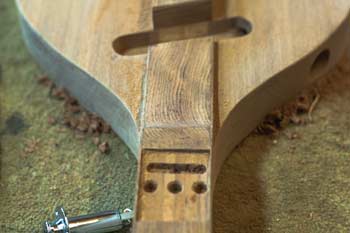 ---
Martin Allcock's Les Paul gold-top style Bouzouki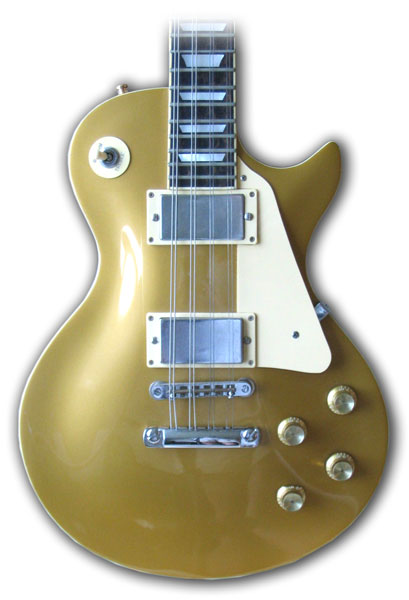 The bouzouki is a traditional Greek instrument, with 3 or 4 sets of double strings. This instrument has the sound of the bouzouki with the looks of a classic guitar, and was made for Martin Allcock of Fairport Convention and Jethro Tull.
Full size Les Paul specifications, mahogany body with maple top. Gold top with white binding throughout. Mahogany set neck with ebony fretboard. Kent Armstrong custom wound pickups. Volume and tone controls for each pickup. Schaller nickel plated hardware.
---