Welcome to Andy Viccars Custom. Andy specializes in vintage guitar repair, and high quality custom made guitars, basses, lap-steels and mandolins. With over 40 years of luthier experience, he can meet and exceed your needs. Andy Viccars Custom is based in Milton Keynes, England.
Guitar and Bass Repair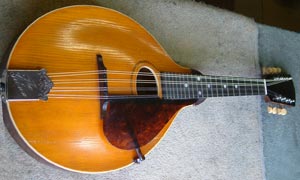 Not just guitars and basses of course, bouzoukis, lap steels, dulcimers, mandolins.. this 1909 Gibson mandolin came in recently for a complete restoration (see pics). Vintage instrument repair is a key part of the business, and you will probably be pleasantly surprised by what can be done. Very few guitars are unrepairable!
Whether it is rebuilding a 'destroyed' vintage guitar (please see our case studies for some extreme examples!), carving a new solid top for an archtop. Andy specialises in vintage guitar repair and restoration, having worked on hundreds of the oldest instruments. All renovation work is performed with a sensitivity to the original parts, materials and finishes. Prices will naturally vary by the amount of work required, but you can see aproximate prices here: guitar repair prices
.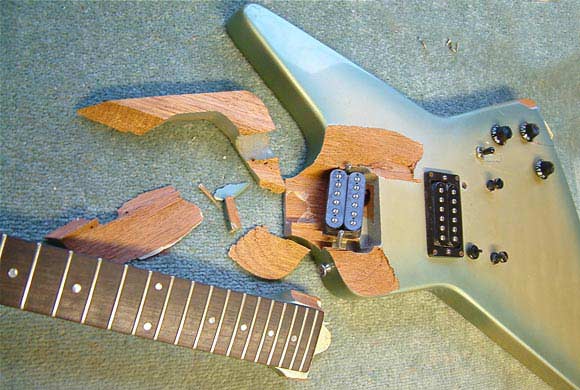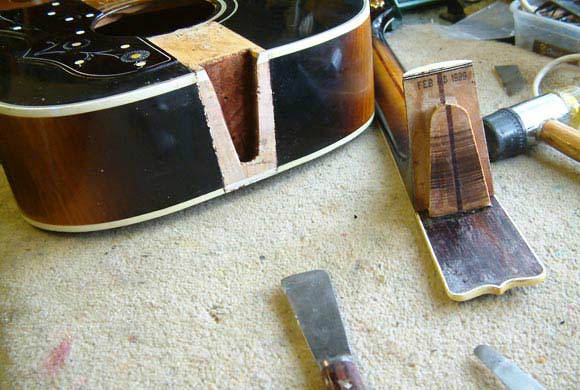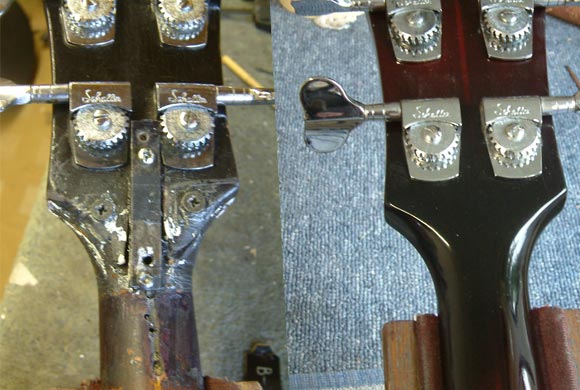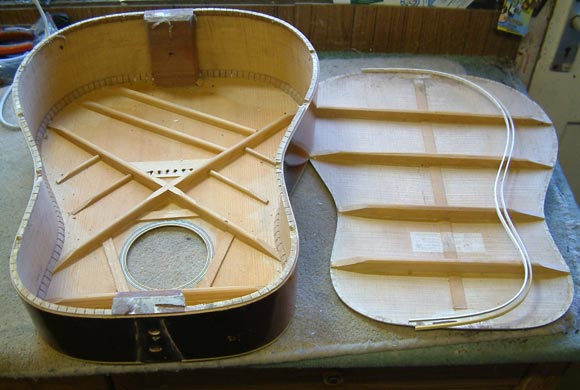 Guitar Building
Andy has made too many instruments over the years to keep track of, but please take a look at just a few examples in the custom gallery, for some favourite creations. Andy has built solid body guitars, thinlines, bass guitars, baritone guitars, acoustics, bouzoukis, mandolins, electric upright basses and ukeleles. Instruments are built to your requirements, so if theres a stringed instrument you have been dreaming of, however unusual, please contact Andy for a chat about what is possible.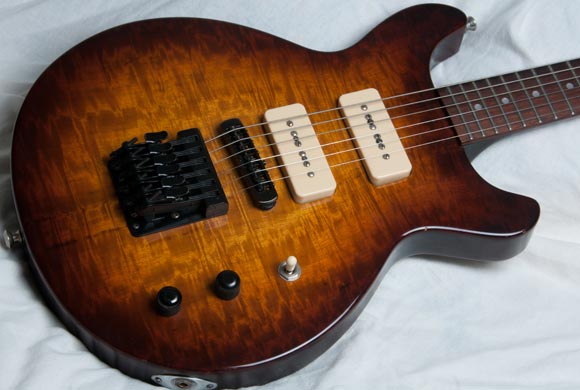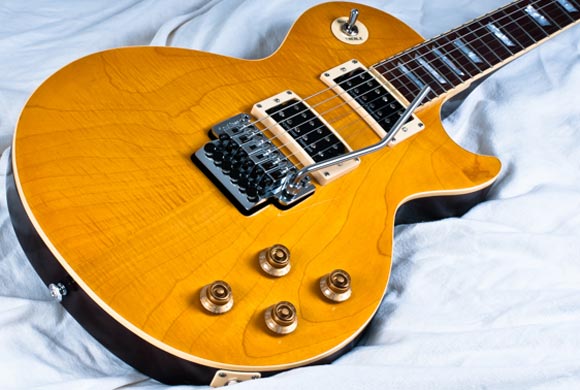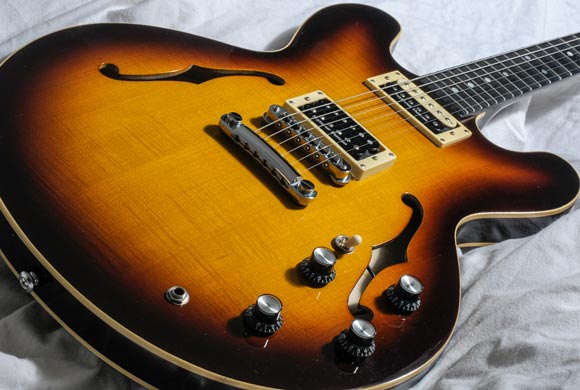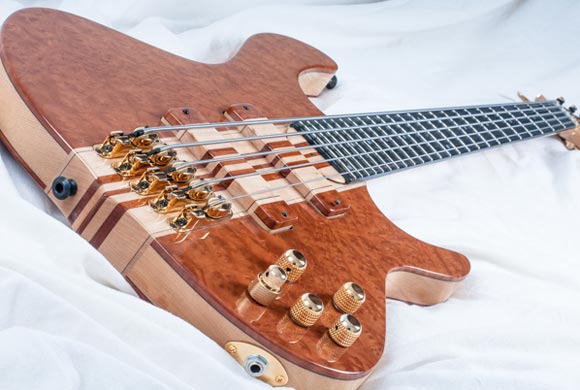 Contact and getting here
Andy Viccars is based in Milton Keynes, Buckinghamshire, with easy access from London, Birmingham, Northampton, Leicester, Oxford and Cambridge. 9 Nene Drive, MK3 7BY. Visits are by appointment only. To discuss guitar repairs please email as a first contact - providing clear images will give an accurate idea of the work required.