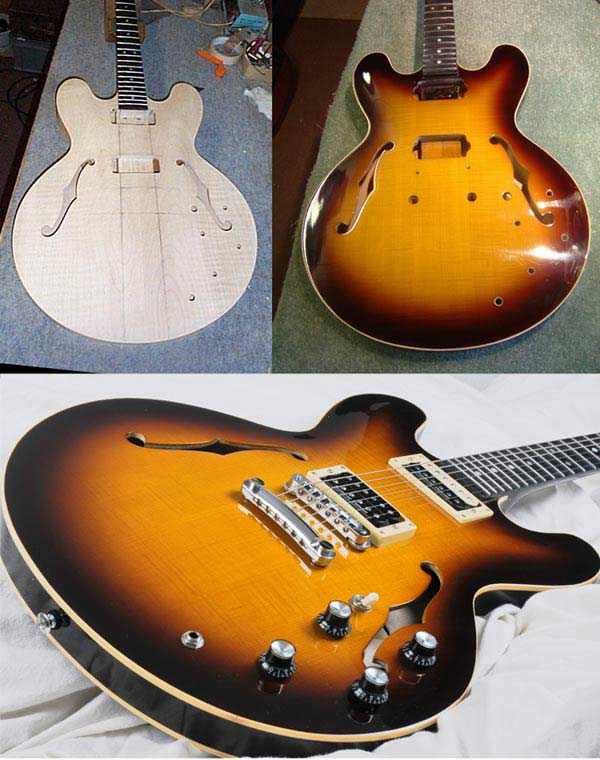 This guitar is based on the semi accoustic models made by Gibson since the 1960s, and was made for Martin Allcock by Andy Viccars Custom.
Cherry 12 string (large-bodied 335 style)
Body: Solid carved maple front and back finished in cherry, white binding, two f-holes.
Neck: Set maple, with ebony fingerboard. Again finished with white binding.
Electrics: Custom pickups with an extra acoustic pickup in the bridge. Split outputs for acoustic and electric pickups. Volume and tone controls for each pickup.
Hardware: Adjustable bridge, schaller tuners. All gold plated.
Your own instrument following these specifications can be ordered from the custom shop. Please email Andy to discuss your requirements