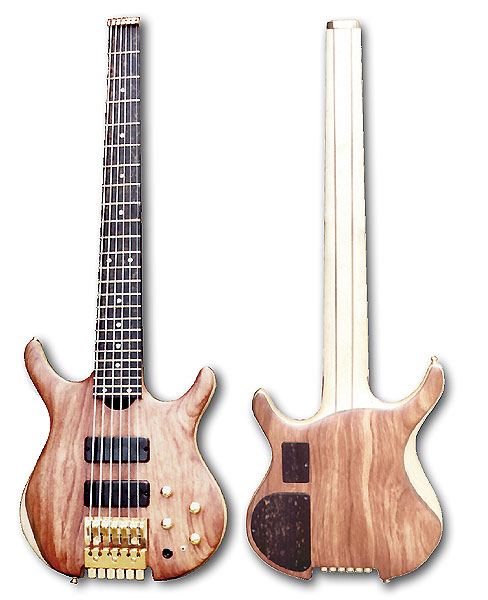 A vesatile six string bass. Neck through design, and headless.
Headless six-string bass
Body: A through neck design of maple and walnut. The body has a maple centre with walnut pin strip and a bubinga front & back
Neck: Ebony Fretboard. 24 Frets
Pickups: Kent Armstrong Custom Wound.
Electrics: Passive and active controls each has a volume and tone with pan pot and active / passive switch. Running on 9 volts.
Hardware: ABM gold plated.
Your own instrument following these specifications can be ordered from the custom shop. Please email Andy to discuss your requirements