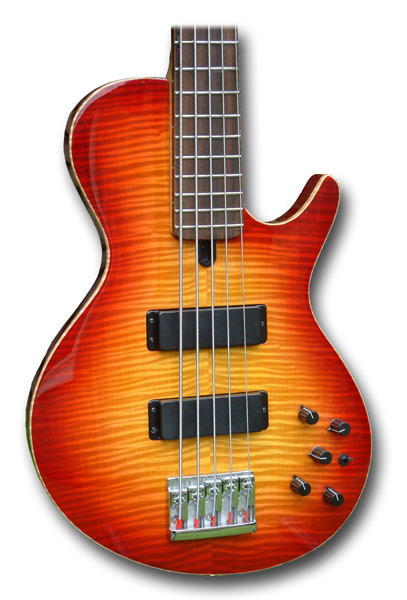 This bass was manufactured in 2004 and is one of Andy's own basses.
34 inch long scale 5 string Les Paul style bass
Body: Flamed maple top on an basswood body - finished in cherry sunburst.
Neck: Bolt-on birds eye maple neck. Rosewood fretboard, cream side fret marker.
Electrics: Passive and active controls each has a volume and tone with pan pot and active / passive switch. Running on 9 volts.
Hardware: Adjustable bridge, schaller tuners.
Your own instrument following these specifications can be ordered from the custom shop. Please email Andy to discuss your requirements