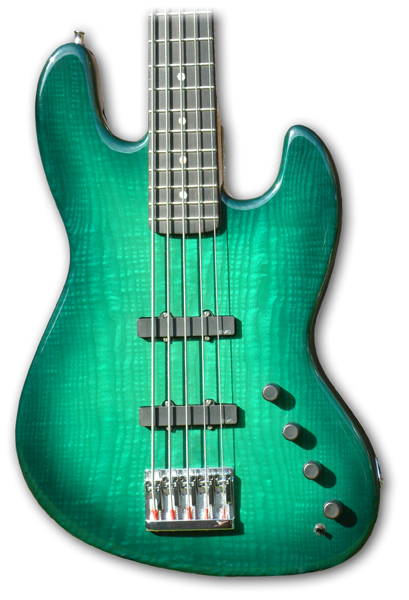 This bass was built in late 1998 and is one of Andy's own basses.
35 inch scale (extra long) 5 string Jazz style bass
Body: Flamed ash top on an alder body - finished in translucent emerald green.
Neck: Bolt-on birds eye maple neck. Abalone dots. L.E.D. side fret marker on side of neck (yellow or red).
Electrics: Two E.M.G jazz pickups, E.M.G. active preamp, cut and boost treble & bass controls with pan pot. running on 18 volts (Two PP9's).
Hardware: Adjustable bridge, schaller tuners.
Your own instrument following these specifications can be ordered from the custom shop. Please email Andy to discuss your requirements